Band Protocol Partners Frontier Wallet for Staking
Band Protocol has announced a new partnership with the first mobile DeFi wallet, Frontier Wallet. This will allow them to integrate the top crypto asset wallets and offer better staking services.
According to the announcement, crypto wallets such as Coinbase Wallet, Metamask, Trust Wallet, imToken, Portis, and Fortmatic, amongst several others, would be able to access and store DeFi tokens. This move will also enable staking crypto assets directly from Frontier Wallet's mobile-native interface.Frontier Wallet@Frontierwallet
Frontier x Band Protocol = Native Band Staking on Mobile

Excited to partner with Band Protocol to further push DeFi Adoption and bringing Native Band Staking interface.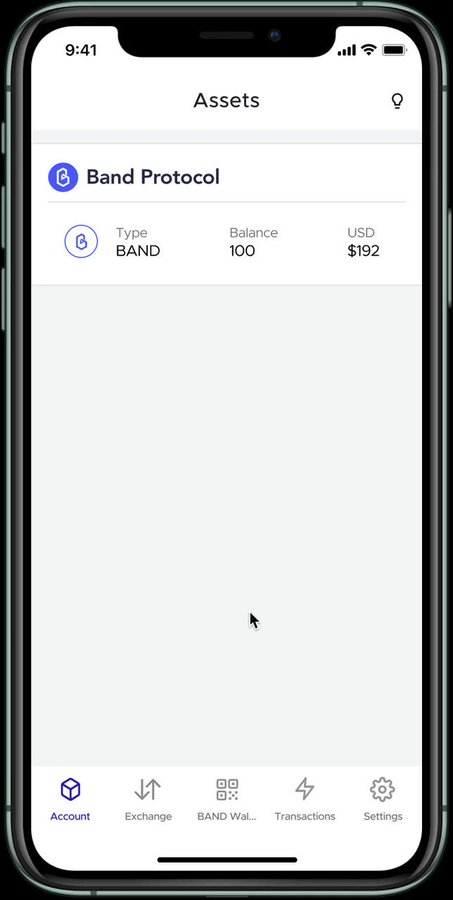 65Twitter Ads info and privacy22 people are talking about this
With this partnership, users get access to BAND token easily on the Frontier Wallet mobile app. Additionally, allowing users to store and stake BAND tokens for BandChain's validators directly.
The press release noted that Frontier Wallet would also allow users to track and manage their assets and positions in top DeFi protocols. Enabling staking of BAND tokens from a single mobile interface in a non-custodial way.
"This new feature is achieved by using TxLink, a middleware between DApps and mobile wallets for transaction signing. To remove platform dependencies and simplify multiple wallet address management and create a seamless user experience," the statement said.
New features for Band Protocol community
Frontier Wallet will be supporting BandChain immediately from the mainnet launch on June 10, 2020. Also noting that a storage and staking guide will be released on the Frontier Blog shortly.
Soravis Srinawakoon, CEO and Co-Founder of Band Protocol, expressed his excitement towards the new partnership noting it would favor the upcoming BandChain Mainnet Launch.
"This is essential for our community to securely access multiple wallet addresses to store and stake BAND while also having the full management and visibility to monitor validators, delegations, and rewards in a non-custodial manner," he added.
Additionally, it was disclosed that the new partnership would provide the Band Protocol community new features completely free of charge, which includes:
Manage multiple crypto wallets that can store BAND including Frontier's built-in wallet
Store BAND tokens alongside other top crypto assets on the market
Stake and delegate BAND tokens to BandChain's validators
Track staking positions, current rewards and implied annual yield rates
"Highly-secured cross-chain oracles like BandChain are exactly what's needed to expand DeFi even further. And we couldn't be more thrilled at Frontier Wallet to partner with Band Protocol. And support its holders, stakers, and community," Ravindra Kumar, CEO and Founder of Frontier Wallet, said.
About Band Protocol
Band Protocol is a cross-chain data oracle platform that aggregates and connects real-world data and APIs to smart contracts. It is backed by Sequoia Capital, amongst other secure networks.
The protocol recently partnered with Cosmostation and Wanchain to serve as its genesis validator. And play a vital role in the adoption of blockchain.
Notably, blockchains are great at permanent storage and deterministic, verifiable computations. However, they cannot securely access data available outside the blockchain networks.
Band Protocol enables smart contract applications such as DeFi, prediction markets. And games to be built on-chain without relying on the single point of failure of a centralized oracle.