$10K Is Getting Away From Bitcoin After Another Week of Failed Attempts: The Weekly Market Update
At this point, it seems like $10,000 indeed is a coveted level for Bitcoin bulls. Another week passed, and we saw yet one more failed attempt to reclaim this level.
Interestingly enough, it happened minutes after the US Federal Reserve concluded its two-day June meeting, confirming near-zero interest rates for the short- and medium-term. In light of the news, Bitcoin's price shot up to $10,000, where it was met with strong resistance, and it dropped almost immediately.
The following day, however, was when more pain came to the market. Bitcoin tumbled to slightly above $9,000, losing a sizeable chunk of its value. But it wasn't just the crypto markets that suffered. The S&P 500, Nasdaq 100, and the Dow Jones all lost upwards of 5%, outlining a clear correlation between both markets. At the same time, Gold was nothing but stable.
Fortunately, BTC's price managed to recover, and it's currently trading at around $9,400. This is a previous support level that has now turned into resistance. Should Bitcoin be successful in reclaiming it, the next target to overcome is the area between $9,500 and $9,600.
In any case, the crypto market, as well as global equities, currently seem particularly indecisive amid fears of a second Coronavirus (COVID-19) wave. Just a few days ago, the World Health Organization reported an all-time high number of infections.You Might Also Like:
At this point, it's interesting to see how the situation will develop as traders seem somewhat cautious. Meanwhile, some altcoins such as Zilliqa and VeChain managed to gain sizeable amounts during the week, but, in general, the altcoin market remains relatively flat as well.
Market Data
Market Cap: $267B | 24H Vol: $94B | BTC Dominance: 64.8%
BTC: $9,422.42 (-0.47%) | ETH: $236,38(-0.05%) | XRP: $0.193 (-0.32%)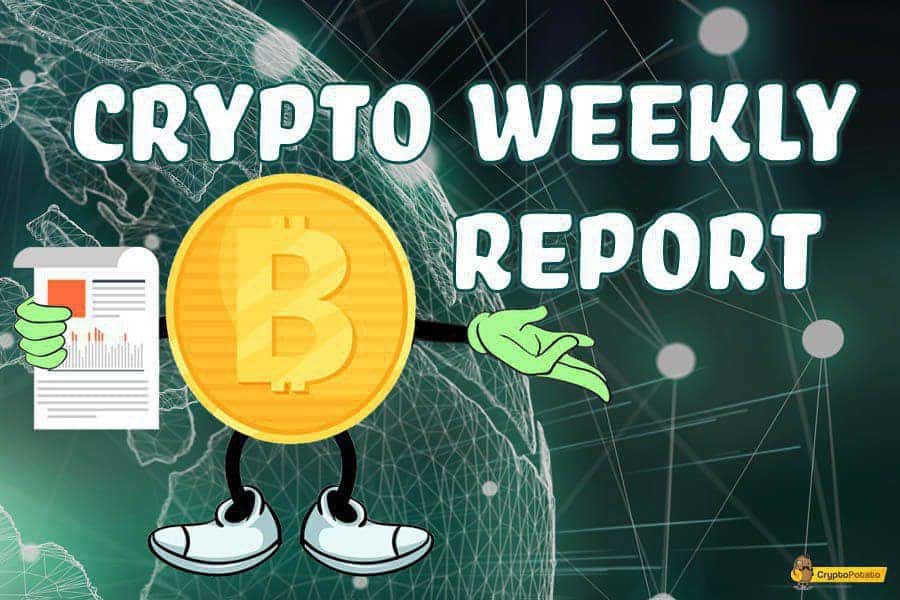 Bitcoin and Stocks Crash Together: June 11 Proved That Decoupling Might be Gone (Unlike Gold). In what seemed like a mild yet another Black Thursday, global equity markets and Bitcoin tumbled, losing upwards of 5% in less than a day, highlighting serious correlation. Gold, on the other hand, remained entirely decoupled and stable throughout the same period.
Despite The Growing Interest, India Might Ban Bitcoin Once Again. Even though the interest toward Bitcoin and cryptocurrencies is surging in India, the country's government is reportedly seeking to ban them altogether. The news comes less than a few months after the blanket ban issued previously was lifted.
President Trump's Head of OCC Is Bullish on Bitcoin and Blockchain. Brian Brooks, the current interim head at the Office of the Comptroller of the Currency (OCC) in Trump's administration, appears to be bullish on both Bitcoin and blockchain technology. He was the former Chief Legal Officer at Coinbase.
Microsoft Launches a Beta of Its Identity System On a Second-Layer Bitcoin Solution. The tech mogul Microsoft has launched a beta version of its open-source, decentralized identifiers network on a solution called ION. It's a second-layer solution built on top of Bitcoin's network, and it's intended to bring back the control of personal information from centralized entities to individuals.
Bitcoin Spiked to $10K As Fed Confirmed Near-Zero Interest Rates – Institutional Involvement? Just as the US Federal Reserve confirmed the near-zero rates for the short- and mid-term, Bitcoin spiked to $10,000. According to some analysts, this is a clear sign that the field is getting more institutionalized.
Bakkt Partners With Galaxy Digital To Offer Bitcoin Trading And Custody For Institutions. Bakkt, the ICE-owned Bitcoin futures trading platform, has teamed up with Mike Novogratz's Galaxy Digital. The joint project will aim to provide both Bitcoin trading and custody services for institutional-grade investors.
Charts
This week we have a chart analysis of Bitcoin, Ethereum, Ripple, VeChain, and Kyber Network – click here for the full price analysis.